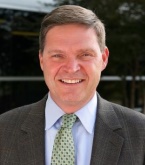 Jeff Mitchell is the founder of The Mitchell Law Firm, A Professional Corporation. Mr. Mitchell focuses his practice on corporate transactions and working with emerging and established businesses to provide strategic, growth-oriented legal advice, with practical in-house experience and public sector awareness. He has served as lead counsel on numerous venture capital financings, private equity raises, mergers, acquisitions, joint ventures, strategic alliances, and complex limited liability operating agreements. 
As a small business lawyer, Mr. Mitchell has worked with hundreds of small business owners and founders providing advice for the growth. 
Mr. Mitchell served on the staff of Governor Gerald L. Baliles, focusing on economic development issues and has served as a key political advisor to many Virginia elected officials including former Governor Mark R. Warner.
He has also served as a director and advisor for numerous business and civic entities, including several privately held companies. Governor Warner and Governor Kaine both appointed him to the Virginia State Board for Community Colleges and the Chairman of the State Board for Community Colleges. Mitchell recently served as President of the Blacksburg Country Club and Past President of the Virginia Public Safety Foundation. He led the effort to raise the funds required to build the Public Safety Memorial recently dedicated on outside Capitol Square in Richmond, Virginia.