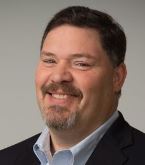 Jonathan Hagmaier, along with Matt Muller and Mary Hagmaier, founded Interactive Achievement in 2006 to fill the needs for effective tools for teachers and administrators to monitor student progress.  He envisioned programs that are proficient and maximize student success.  Jonathan has over sixteen years of experience in public education as a teacher and assistant principal, and holds a Bachelor of Arts degree in history/government, as well as, a master's degree in educational leadership. Jonathan provides insight as both an educator and administrator to ensure that IA reaches its educational goals through both software and service.
Interactive Achievement has grown from 3 employees in 2007 to 85 employees in 2015 all in the Roanoke Valley.  Interactive Achievement is being used in 97% of the Virginia school districts, and is also being used in 12 other states.  Interactive Achievement was built on the H.U.G. principal, being honorable, unselfish and generous to the client, the community and to each other at IA.
Jonathan lead a company that was the 2012 Virginia Small Business of the Year, and Interactive Achievement, Inc. was on the Inc. 500/5000 list in 2012 and 2013.  Interactive Achievement was acquired by Powerschool, LLC in February of 2015.  Jonathan is involved in the local community serving on the Board of Directors for the Roanoke Chamber of Commerce, the Roanoke-Blacksburg Technology Council (RBTC), and the SBDC. 
Jonathan recently started Common Wealth Growth Group, a regional investment firm, along with Russ Ellis, Tom Haus and Matt Muller to invest in companies who are ready for capital to grow and for wisdom and guidance on growing their company to the next level.