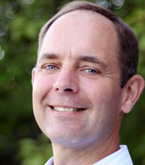 The CEO of Impact Solutions, Jonathan works as a consultant and fractional CFO for clients across a broad spectrum of industries. He assists companies with a variety of financial and management activities, including capital formation, acquisitions, modeling, contract development and negotiation, accounting oversight and reporting and more.
A former Sr. VP and CFO for Pegasus Tower, which was a national developer, operator and owner of wireless communication tower, he was responsible for the financial activities of the company, Jonathan orchestrated beneficial M&A activity to foster growth and extend capacity for the company. He also served as a board member for three related joint venture entities until the company's sale in 2011.
A seasoned financial executive with extensive experience in building and growing companies, Jonathan brings an entrepreneurial mindset and background combined with experience working with mature organizations.
He earned a bachelor's degree in finance from Virginia Tech and an MBA from Pamplin College of Business.